Why hello there. How has your week been?  Ours has been smashing once again. Let me regale you with another episode of the discussion points that have been foremost of Three Counties' thoughts over the past 7 days.
As night follows day, this week has been largely uneventful after last week's global market turmoil that formed the thinking of many within our industry.  As I outlined in last week's blog, volatility as indicated by the VIX index spiked dramatically, resulting in many investors, especially those that had invested in funds which benefitted from low volatility markets, running for the hills.
However, there is always someone on the other side of every trade.  Yet in today's world of historically low volatility (that is until last week obviously), who on earth would bet against that world changing, especially as that would require continually investing into a falling asset?
Enter "50 Cent".  Now this is not the first time that this name has been featured within my blog; skip back to this edition in January where we first spoke about Mr Curtis James Jackson III aka 50 Cent.  However, this "50 Cent" is not a world famous rapper that had a lucky turn with a stash of bitcoins that he forgot he had.  Then again, we don't think it is.
This particular 50 Cent is the name given to a mystery options trader that has been buying options on the VIX index at a fixed price of 50 cents.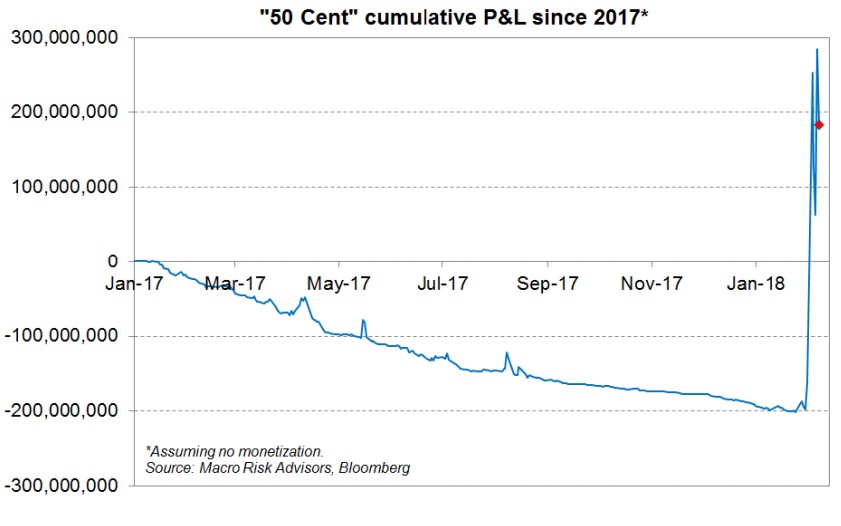 As the chart above shows, 50 Cent has been catching a falling knife and at one point became 30 Cent as the trade became so one sided against him/her.  However, due to last week's spike, it is estimated that he/she has made $400 million in a single month.
Buy low. Sell high.
And stay away from tutti fruiti, but that's another conversation.
Onto news closer to home, many of you readers may have come across Margaret Marthe, the Three Counties' French Bulldog and pet of our own, Philippa West.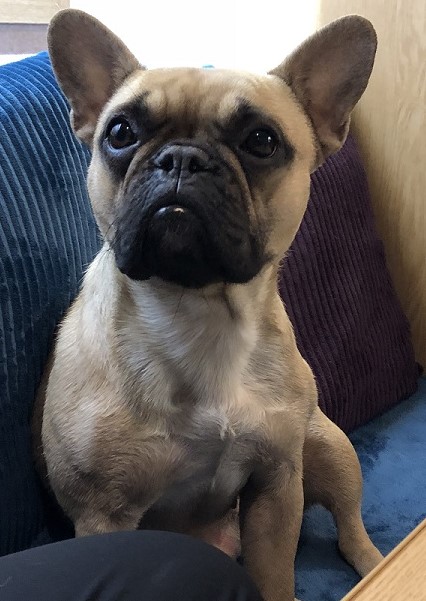 Now Marthe decided it may be a good idea to have a chat with a horse the other day when out for a walk.  We are unsure as to whether the horse understood French, but unfortunately something was lost in translation, resulting in Marthe taking one in the face.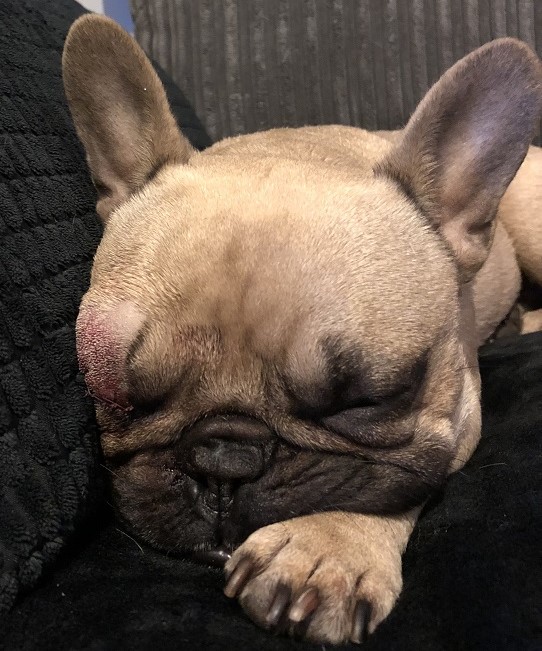 Marthe certainly came off worse in the confrontation and although the initial prognosis did not realise itself, Marthe did lose an eye.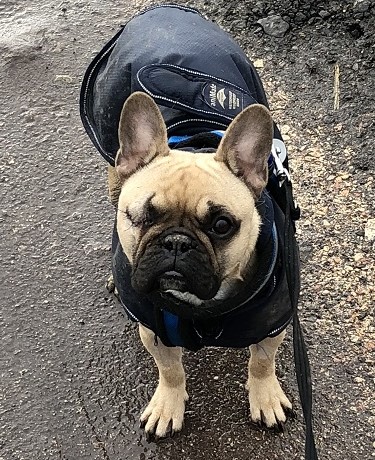 But she is ok now and back to her crackers self. Marthe is fine too.
So if anyone has a spare eye patch going, let us know.
Or a parrot to stick on her back.
Finally, it's the turn of Lisa Godfrey at Three Counties to create this week's playlist.  Lisa has put quite a bit of thought to her DJ set, selecting a track from each decade from the sixties through to the noughties.  So do yourself a favour; take five and enjoy her selections.
Have a smashing weekend and see you all next week.