To the backdrop of cow-bells and multi coloured skiwear, we launch into the weekend on my Three Counties Skeleton Bob.  Welcome to this week's News, Views and Truths.
So the 2018 Winter Olympics is in full flow, enabling us to watch rather obscure sports and being amazed when we see a team GB entrant.  Then again, are we surprised, bearing in mind the state of us when any amount of snow falls from the sky?
Yet despite our lack of the fundamental requirement for significant and consistent success in the winter games, we, the Great British nation, have been attacked.
Due to our skinsuits.  Not our personal ones, no.  Team GB's skinsuits. You have a personal skin suit, don't you…?
Anyway, apparently our "cutting edge equipment" has come under question by, I assume, a load of moaning-faced folk who did not believe that our Skeleton Bob squad members could actually slide down the track, on their tea trays, as fast as they did.  Straight away, the question was not whether or not their hours and hours of practicing is reaping dividends.  It was that their fancy leotards must include mini jet packs in the soles of their feet, or officially "not have any aerodynamic attachments".
And that wasn't the last of the controversy.
Alexander Krushelnitzky, Russian curling star, was stripped of his mixed doubles bronze medal after he tested positive for the banned heart drug meldonium.  This was the same drug that resulted in the banning of Maria Sharapova, the tennis star, although the effects of the drug on sportsmen and women are hazy.  Published studies say the drug may be effective in treating heart ailments, strokes, diabetes and Alzheimer's disease, as well as in improving people's moods. It even increases the sexual performance and sperm motility of boars…
But that's not the point.  WHY ON EARTH WOULD YOU NEED PERFORMANCE ENHANCING DRUGS FOR CURLING?
Cycling I get. Tennis I get. I could go on.  But curling?  Really?  That's like taking steroids for the Tea Masters Cup.  Google it. It's a thing.
The investment world has returned to normality after the volatility surge over the past couple of weeks.  The UK FTSE 100 is flat for the week, mirroring the US and Asian markets.  Nice and boring.
Looking closer to home and after last week's blog, we have been inundated with requests for information on Marthe, our one-eyed French Bulldog.  Just to advise, she came into the office for the first time after "eyegate" and was back on form immediately, giving Martin, one of our advisers, a good licking.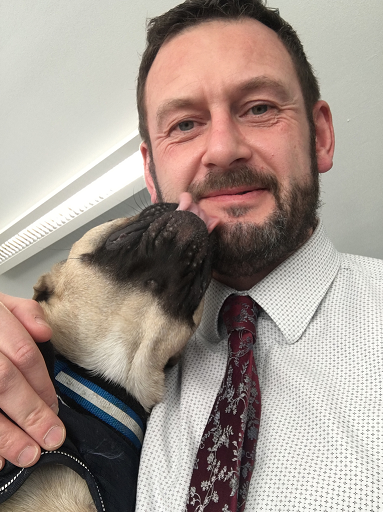 If she could, she'd lick you all too!
Finally, it's playlist time.  This one is entitled "Guilty Pleasures".  Have a listen and have a great weekend.