Here we go for another end-of-the-week celebration, courtesy of your favourite team of financial advisers.  And it's a Bank Holiday weekend!  And it's the Champions League Final!  Welcome to this week's News, Views and Truths.
I think we can all appreciate that the world is changing. Fast.  The use of technology is increasing connectivity at an astonishing rate.  A client told me a few weeks ago that his friend, on holiday in Peru, used his smartphone to change the temperature of his house back in the UK.  A few years ago that would have been unheard of; today, rather passé.
And this connectivity is changing the world of entertainment.  Even my co-director and the world's foremost Luddite, Mr David S. Heppell, is embracing this evolution by exclusively watching 'on-demand' tv.
This week, video game publisher Epic Games made an announcement that could change the face of entertainment.  If you don't know, Epic Games is the publisher of the video game, Fortnite.
Fortnite, in a nutshell, is a free game, playable across various different platforms, that has become the most played game in the world with 45 million as at January '19.  It's basically last-man-stands online paintballing – yes you need to shoot your opponents to win, but there is no gratuitous violence and the setting is "cartoony" as opposed to realistic.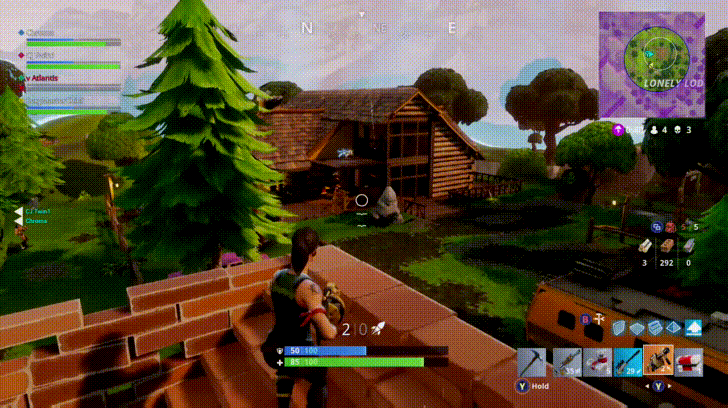 As a free game, Epic makes its money through in-game purchases; if you want your character to wear a certain outfit in order to stand out from the crowd, you purchase it – some of the more exclusive "skins" cost $20…
So back to this week's announcement.  In order to leverage from its success, Epic has offered a prize fund of $100 million, set aside for the first year of competitive Fortnite play.  This is by far the biggest sum of money offered for an e-sports tournament; to put this into perspective, the 2018 Wimbledon prize fund is $45.4 million.
The knock on effect of this announcement will be felt throughout the globe; e-sports have been hugely popular across Asia, with the most popular games offering prize funds of up to $30 million and attracting upwards of 90,000 fans at stadium venues.  This amount of money legitimises e-sports as a serious financial venture; sponsorship deals will increase, with mainstream consumer names becoming involved – think of the early 80s in football and where we are today.
This is the start of something huge and the first steps of nerds becoming mainstream celebs.  Viva la nerd!
So, as the e-sports star is rising, the same cannot be said for the Turkish Lira (if you are going on holiday to Turkey, like my parents, you are going to love this)…
The Turkish Lira has lost more than 20% of its value against the Dollar (and to a slightly smaller degree Pound Sterling) since the beginning of the year. Concerns had grown that imports would become more expensive for the Turkish people as a result of the US protectionist policy that I have spoken about in previous blogs.  A lower-valued currency can also lead investors to pull their money out of a country if they expect the value of their investments to drop as the currency weakens.
As a result, Turkey's Central Bank sharply raised its key lending rate from 13.5% to 16.5% after markets closed yesterday in a bid to stem an outflow of capital from the country, control inflation and support the beleaguered currency.
The rate increase came despite President Recep Tayyip Erdoğan's former insistence that rates be kept low.  Higher rates can support a currency and ease inflation.  But they also tend to hinder economic growth by making it costlier to borrow and can arouse public discontent.  This is against the backdrop of elections to be held in Turkey on 24th June and Erdoğan added that he intended to implement a "new system" to accelerate economic growth and improve politics, security and employment.
However, Turkey's market jitters in part reflect a global trend in which the currencies of emerging economies have come under pressure.  Economists say that is partly because the U.S. Federal Reserve is steadily raising rates, thereby encouraging investors to shift their money into higher-yielding investments in the United States.  Although Deputy Prime Minister Bekir Bozdağ cast the Lira's drop as a foreign plot to harm Erdoğan and distort the results of the polls…
Bottom line is, if you are going on holiday to Turkey this summer, it's going to be cheap.
And if that wasn't enough good news for this Bank Holiday weekend, this week's playlist is created by our very own Martin Howe.  Blame him if you don't like it.  Take it steady, enjoy your extra day off and I shall see you all next week.