Friday has arrived, along with the leader of the free world, to the UK.  And as night follows day, welcome to another edition of News, Views and Truths.
I would've loved to be writing about the World Cup final and England's place within it. However, that is not to be after a valiant attempt, yet ultimate defeat, by Croatia in the semi-final on Wednesday.
Although many readers may expect that to be the end of any football-related chat (and some to be thankful for that), you will be disappointed.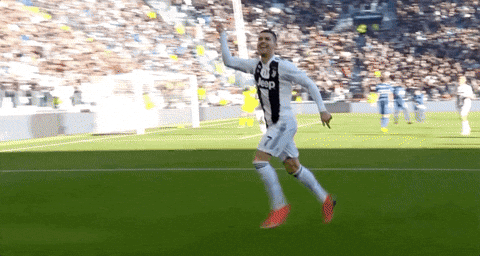 The news this week, aside from the NATO meeting and "Baby Trump" is that Cristiano Ronaldo, possibly the greatest footballer to ever have lived, has left Real Madrid and joined the Italian champions, Juventus of Turin.
This would not normally enter my thoughts for the end-of-week blog; such football transfer hardly classifies as news.  However, what is interesting and therefore justifies its inclusion this week is that due to the quoted €100m transfer, an Italian trade union has announced that Fiat workers in the southern town of Melfi will go on strike.
The car manufacturer Fiat, to which the brand Ferrari exclusively belongs, is reportedly 29.1% owned by the Agnelli family, which also has 63.77% of Juventus.  On the announcement of the transfer, the Unione Sindicale di Base released a statement, which announced strike action would take place from the evening of July 15 until the morning of July 17.
"It is unacceptable that, while for years you have continued to ask FCA [Fiat Chrysler Automobiles] and CNHI [Case and New Holland Industrial] workers to make enormous sacrifices on an economic level, the company spends hundreds of millions of euros on the purchase of a footballer," a statement read.
"We are told that times are tough and that we must resort to social safety nets in anticipation of the launch of new models which never arrive.  And, while the workers and their families tighten up the belts more and more the company decides to invest on a human resource for so much money. Is all of this right? Is it right that one single person can earn millions and yet thousands of families don't even get to the middle of the month?"
Such economic disparity is not confined to Italian automobile workers.  Although in recent weeks, global markets have given back some of the gains made this year to date, this week has been broadly positive.  The UK FTSE 100 has returned 0.44% as at close of business last night, with the mid-cap FTSE 250 returning 0.80%.  Emerging markets, which over recent weeks have had a rather torrid time, have returned a rather positive 0.83%, with Japan ending up 0.43% for the week.
Whereas the European markets have fallen back, returning -0.29% for the week, the US S&P 500 has beaten everyone with a tremendous 1.82% return.  A good end to a somewhat disappointing week.
And in the usual fashion, a playlist. Have a great weekend and I shall see you all next week.