Happy Friday everyone!  Is it me, or do the weeks fly by these days?  I must be either getting old or thoroughly enjoying myself; must be the latter.  Either way, welcome to this week's News, Views and Truths.
This week saw a significant announcement made for one of the world's largest and prominent banks.  After over 20 years of trying to become the European version of Goldman Sachs, Deutsche Bank has finally given up its hope of being a global investment bank, instead reverting back to plain old corporate and consumer lending.
The scale of this decision is huge.  Deutsche Bank is shutting down, in its entirety, its loss-making global equity business, resulting in a loss of 18,000 jobs, whilst simultaneously hiving off €288bn of loss-making assets into a "bad bank" for future sale or run-off.
However, despite this rather drastic U-turn, doubts remain over whether these efforts will be enough to change the market fortune of the European mega-bank, whose share price has been steadily wiped out by decades of poor management.
And by wiped out, I mean this, below, over the last 10 years.
And if the board of Deutsche thought that their restructuring would be the end of their woes, they have another think coming.
The US Department of Justice has announced that it is investigating the bank in connection with its work for the Malaysian state investment fund 1MDB.  The probe by US investigators is centred on Tan Boon-Kee, a former employee of the German bank and Goldman Sachs, who worked on 1MDB-related matters at both banks.  Both banks helped 1MDB raise billions of dollars, most of which the US and Malaysian prosecutors allege was stolen by Jho Low, a Malaysian financier who has denied wrongdoing.
It never rains, but it pours.
But it's not raining where our clients are on holiday!  This week's picture from sunnier climes comes from Michael and Lyn Hughes, direct from Bolnuevo, Murcia.  That beer looks inviting…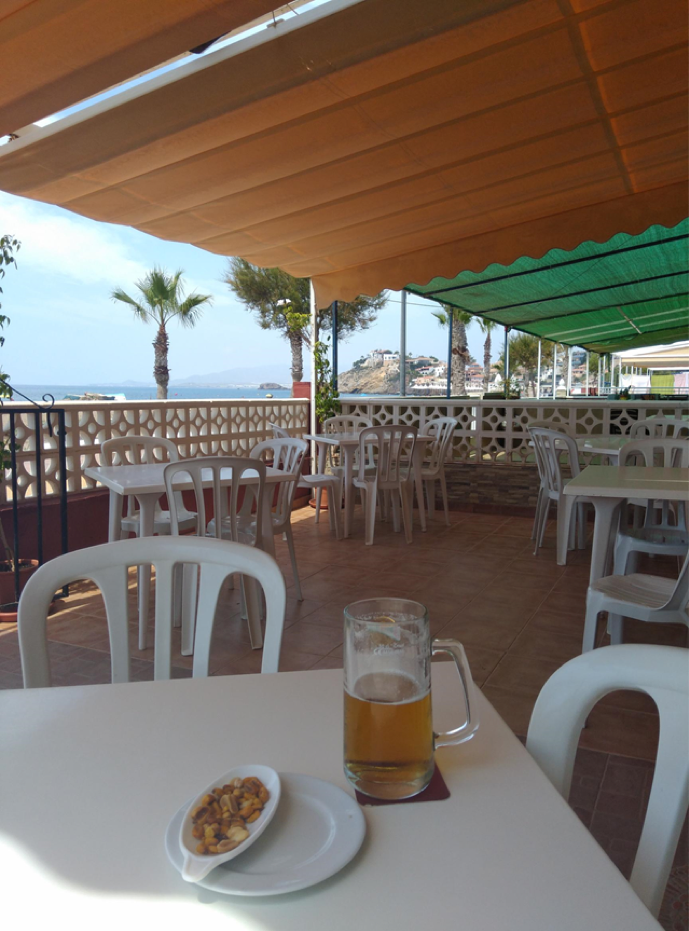 And to wrap up, our usual playlist.  I hope you all have a fantastic weekend and I shall see you all, bright eyed and bushy tailed, next week!