Red hot weather.  Then absolute washout.  Welcome to the wonderful English weather; welcome to this week's News, Views and Truths.
This week's big news was centred around the highly anticipated US Federal Reserve meeting and its actions.  After weeks of predictions, with the market signalling a rate cut, the committee did not disappoint with the first cut in interest rates since 2008 in an attempt to stave off the possibility of an economic downturn.
The 0.25% cut was voted in 8-2 and the Fed recommitted its promise to "act as appropriate" to sustain the longest economic expansion the US has ever enjoyed.
However, it's not quite that easy.  It never is.  Some people are just never happy.
The market, after taking a few minutes to absorb the news, viewed the Chairman, Jerome Powell's commentary as less than positive; not necessarily negative but certainly neutral.  There were no promises of further interest cuts and the expectation was for a very dovish position, leaving the Fed able to open the door wide on further expansionary measure.
Disappointment turned to concern when Mr Powell suggested that the Federal Reserve was simply making a "midcycle adjustment", with this not explicitly part of a longer-term process.  Equities sold off; bond yields spiked.  The Fed dropped the ball.  Again.
The US Dow Jones fell 333 points, its worst day since May.  In the market, sometimes words mean more than actions.  The almost guaranteed September rate cuts are now viewed as a 50/50 possibility and the market is now trying to assimilate this new data.  And as we all know, markets thrive on certainty and abhors uncertainty.
The remainder of this year will certainly be interesting – keep tuned folks.
On that note, I am signing off for 2 weeks.  It's time for the Captain of HMS Alexander to recharge his batteries and set sail for sunnier climes.  I will return on August 23rd, and I have no doubt, with plenty of new material.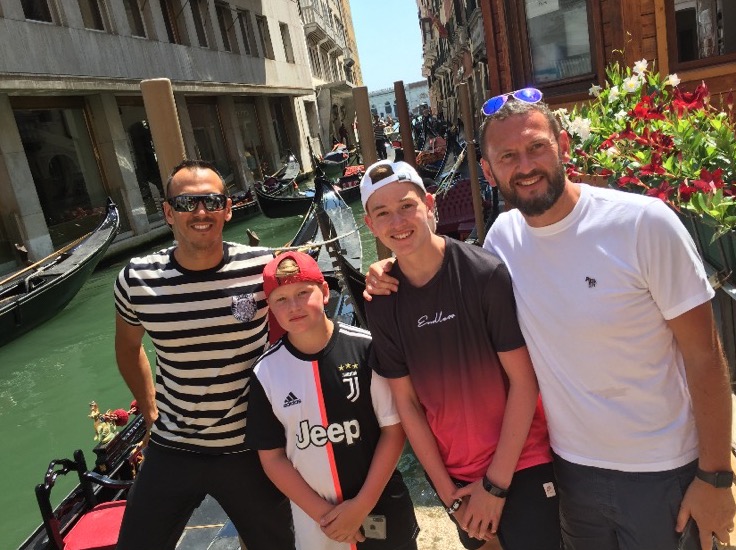 Our picture of the week comes from Three Counties' very own Martin Howe, who is sunning it up in Venice. Needless to say, it was Nic who picked the tanned, good looking gondolier. He's the one on the left of the picture by the way.
And to conclude as per usual, our playlist.  Keep it steady, keep it positive, keep it safe and I shall see you all in two wonderful weeks.