Hello to you all and I hope that you have enjoyed a very pleasant week…  If you haven't, don't worry, it's the weekend!  And how better to celebrate this than with a good read of this week's News, Views and Truths? 
This week saw the annual Goldman Sachs Economic Outlook published, in which the Global Investment Bank outlined their views and ultimately predictions for 2020.
Titled "A Break in the Clouds", the report is positive.  Their base view is that the slowdown in global growth which began in early 2018 is to end soon, as a direct result of Central Bank monetary accommodation and a prediction that the US-China Trade War will end in 2020.
Moving onto the spectre of imminent recession predicted by many during this year, Goldman Sachs believes that this is unlikely due to positive economic conditions, namely a low unemployment rate and the financial strength of the private sector.
The headline, however, is Goldman Sachs' view that the UK, along with the US, is the headline act for 2020.  Their forecast is that growth will improve at the greatest pace in the US where demand is most responsive to financial conditions and in the UK, where the bank expects the Brexit drag to reverse and fiscal policy to ease.
They are cautious with regards to inflationary pressures.  Across many developed economies, they expect continued labour market improvement and upward pressure on wage growth, which is likely to push costs above central bank inflation targets.  In terms of Central Bank activity, the forecast is for interest rates to stay on hold in the US and UK.  At least in the early part of the year, however, the risk is on the side of further easing, especially in the Euro area and Japan where growth is weak and inflation far below target.  They also expect further rate cuts in a number of Emerging Market economies.
To conclude, slightly better growth, limited recession risk, and friendly monetary policy should provide a decent background for financial markets in the early part of 2020.  Quite the way to finish the week I'd say!
Yet, just before I sign off, a quick announcement for the upcoming season.  We are proud to say that we are channelling our Christmas Sprit into a charitable project this year.
Three Counties are collecting Christmas presents for those children who might not receive any gifts without support from a charity.  In particular, we are collecting new, unused and unwrapped toys for the Mission Christmas scheme as advertised by Metro Radio.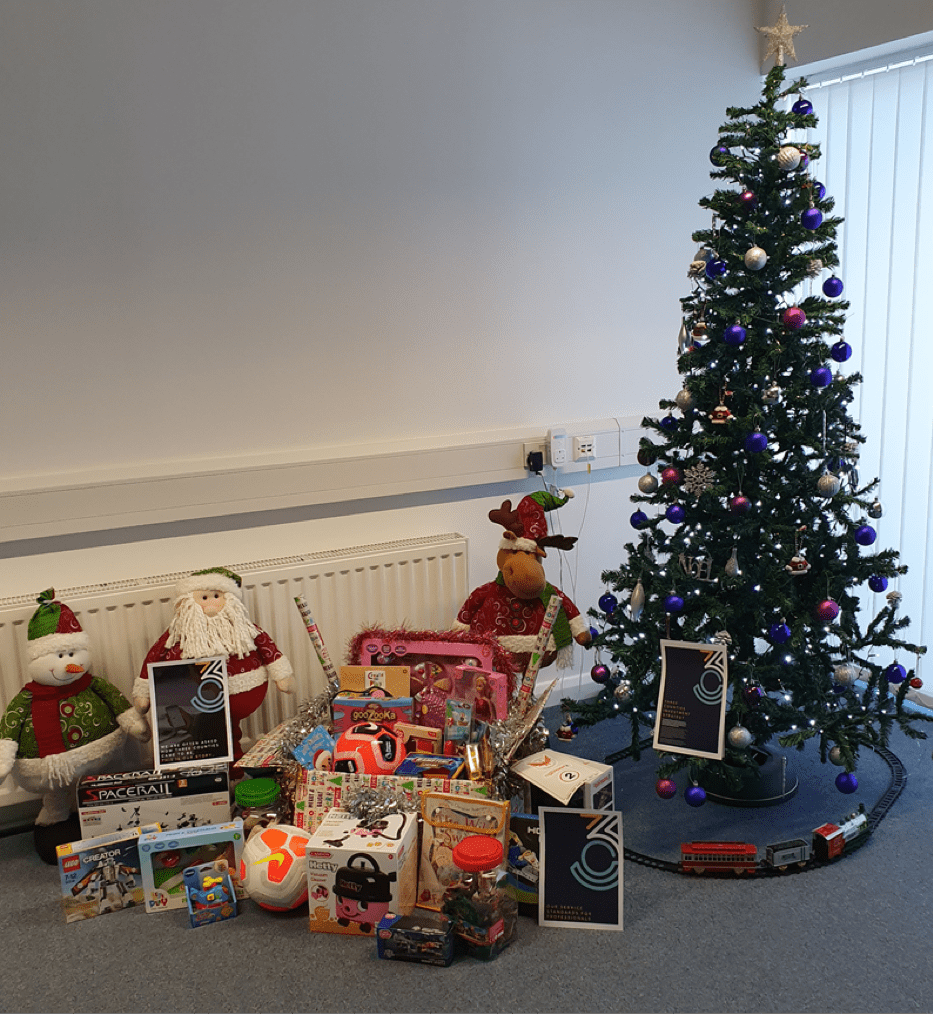 Should anyone wish to donate, we are collecting toys until Friday 13th December, to allow us to get them up to the North Pole in time to be delivered by the Big Man! Whilst we are happy to accept donations at any time Monday to Friday, 9am to 5pm, should you wish drop in between 2pm and 4pm on either Friday 6th December or Friday 13th December you will be warmly greeted with coffee and mince pies.
If you don't know how to find us, give the office a call on 0191 230 3034 and we will provide you with directions.
And to finish… our usual playlist.  Have a great weekend and I shall see you all next week.