It's been an interesting week with lots to talk about.  So, let's get cracked on; welcome to this week's News, Views and Truths.
Monday started with a bang as the Coronavirus finally hit global markets.  Concerns regarding the effect the pandemic will have on global trade resulted in markets selling off, with the UK being hit particularly hard.
Opening at 7403.92 on Monday, it ended the day at 7144.91, a fall of 3.50%.  The trajectory did not change with the index falling through 7000 as warnings continued to be made concerning Chinese supply chain disruption.  Ratings agency, Moody's warned that they expect global growth will be slowed by 1% within the first 3 months of the year.
On Wednesday, drinks conglomerate Diageo said that the virus could cost £200m in lost earnings.  Miner Rio Tinto lost 1.8% after it warned the disease could hit its global operations over the next six months.  Microsoft also warned it would not hit its sales targets for the quarter, despite strong demand, because its "supply chain is returning to normal operations at a slower pace than anticipated".
This is what 2020 looks like.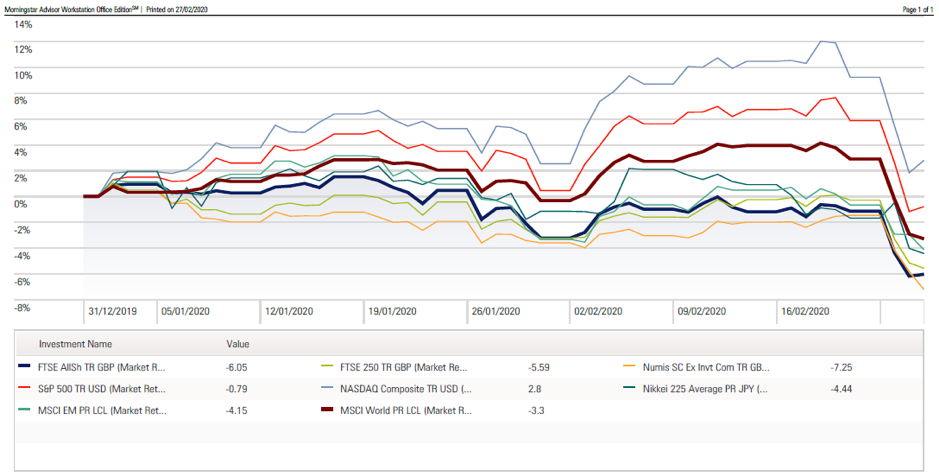 But remember, equities are only one side of the coin.  Diversification is key and when looking at the non-equity elements of Three Counties investment portfolios, the picture is different.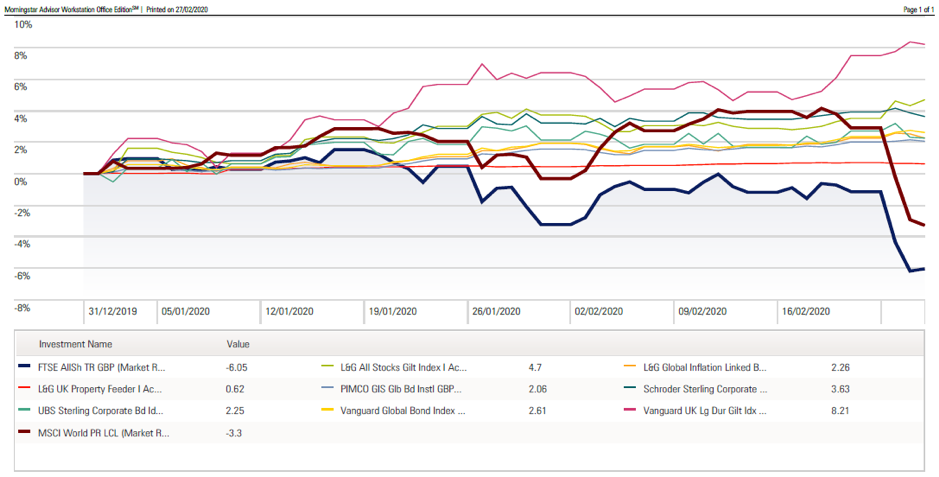 And anyway, the above charts are only year to date; a grand total of 7 weeks.  Let's look at 12 months.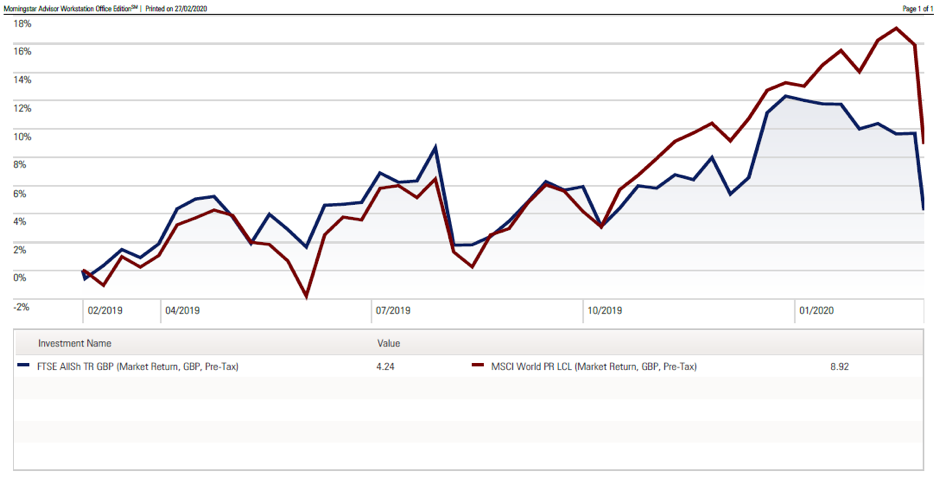 This current fall is as sharp as the fall in the summer last year; do you remember that fall?  Me neither.  Perhaps we won't remember this one in six months' time?  How about five years?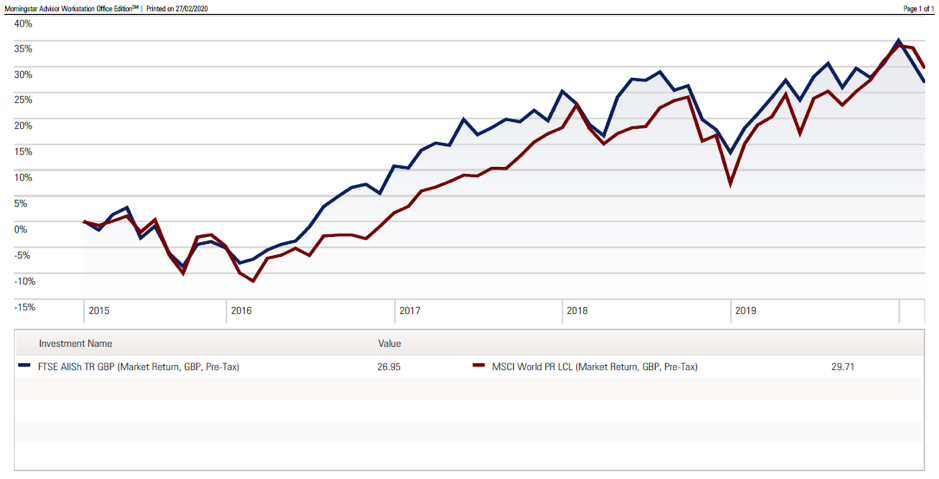 My advice, as always, is to keep things in perspective.  Markets go up like an escalator and down like an elevator.  Currently we are in an episode of Are You Being Served, heading to Menswear to see Captain Peacock.
But as night follows day, we will be back up to Women's Clothing, into the capable hands of Mrs Slocombe.
Investing is never meant to be easy; but it has been easy since 2009.  This is normal behaviour and is the test as to whether investing is the right thing for you.  The winners are the ones who can hold their nerve for the long term; be a winner.
Naturally, we will keep an eye on the markets for you, as we have done so for over 30 years.  And if you have any questions, just ask.
And to finish, our usual playlist.  Keep it steady and I shall see you next week.